Welcome to United Way of Muscatine!
Welcome to United Way of Muscatine!
THE MISSION OF UNITED WAY OF MUSCATINE IS TO STRENGTHEN THE COLLECTIVE CAPACITY OF THE PEOPLE OF THE GREATER MUSCATINE AREA TO CARE FOR ONE ANOTHER.
CHILDREN RECEIVING A BOOK A MONTH - IMAGINATION LIBRARY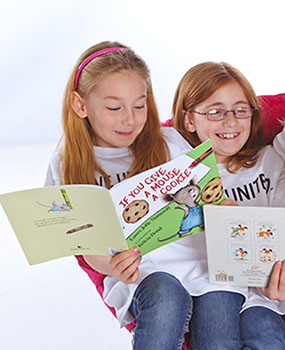 We believe that education is a cornerstone for the community as a whole. High school graduates have higher earning potential, contribute more to their local economies, are more engaged in their communities, and are more likely to raise kids who also graduate on time. We believe that each and every child deserves the right to a quality education.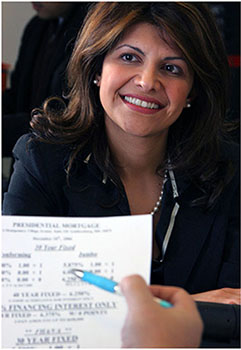 We empower people to get on stable financial ground with proven methods like job training, financial wellness classes and more. The result is thriving communities where everyone has more opportunity to succeed.
We are building healthier, more resilient communities by promoting healthy eating and physical activity, expanding access to quality health care and integrating health into early childhood development.
COOKING WITH DIABETES FOR SENIORS
Please sign-up for FREE Healthy Cooking Demonstrations. Thanks to Hy-Vee and the Muscatine Diabetes Project for helping make these demonstrations possible.
COMMUNITY FOUNDATION OF GREATER MUSCATINE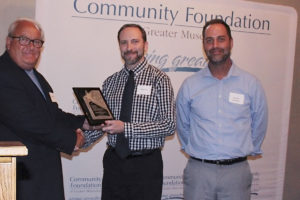 Thank you to the Community Foundation for the Tom Hendricks Community Service Award. We appreciate all that you do for the community.
The Community Foundation of Greater Muscatine celebrates generosity, financial stability
Liora Engel-Smith/Muscatine Journal
MUSCATINE — The Community Foundation of Greater Muscatine's assets grew by almost 50 percent last year to more than $15 million, said officials at the foundation's annual dinner on Thursday night.

Thanks to your contribution, we are able to fund over 40 local programs, impacting over 25,000 lives here in Muscatine County.
99% of funds stay local.
TOP 10 CORPORATE PARTNERS